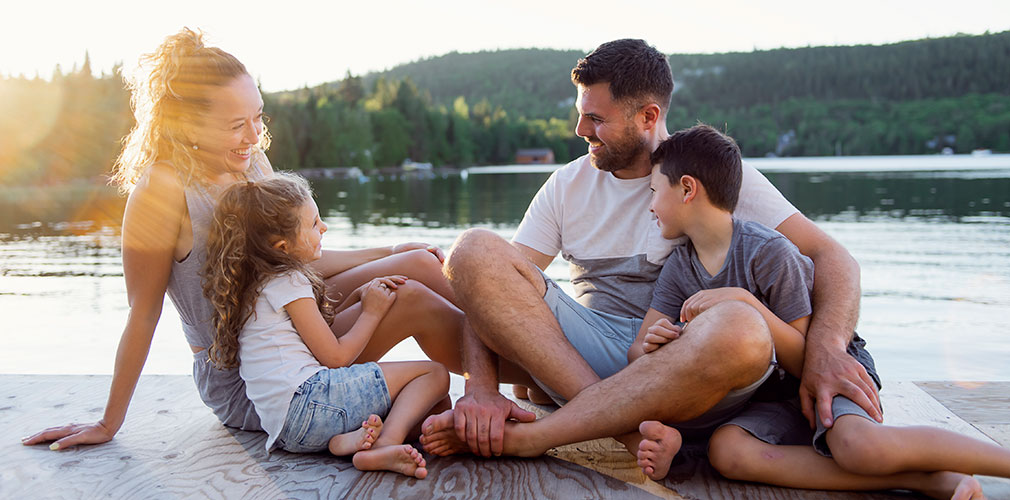 Buying Your Dream Summer Cottage With a Qualified Cottage Real Estate Lawyer
Contact Our Cottage Real Estate Lawyers
Summer has arrived! And with it, dreams of soaking up the sunshine, jumping off the dock into the lake, waking up to the cheerful sounds of nature and spending time with your loved ones! If you're like most homeowners in Ontario, cottage ownership has been on your bucket list just about every summer!
Cottages, also called second homes or vacation homes, are an incredible opportunity to enjoy a more simplistic lifestyle surrounded by beautiful scenery, such as Muskoka Woods, Haliburton, Kawartha Lakes, Georgaian Bay, Lake Simcoe or Prince Edward County!
Before you get your Muskoka Chair ready for your morning lake views, there are a series of important legal matters that need to be addressed during the cottage real estate purchase.
Our cottage real estate lawyers in Waterloo are qualified and experienced in cottage real estate affairs and we'll help walk you through these crucial concerns. Contact our cottage team at Dueck, Sauer, Jutzi & Noll LLP to learn more about the process of cottage ownership in Ontario.
The First Steps To Purchasing a Cottage
Now that you've decided that cottage-life is for you, the first step is to decide what type of cottage you would like to purchase. There are, essentially, two different types of cottages - Type A Cottages and Type B Cottages. Mortgage lenders refer to them as Type A and Type B based on the cottage's regular functionality, purpose and usage, which we've outlined below:
Type A Cottage Description:
Year-round access
Winterized second home
Contains permanent heat source
Has running water
Mortgage works similar to a permanent residence
5% down payment
Fixed and variable terms
Eligibility to refinance
Type B Cottage Description:
Seasonal access
No permanent heat source
Has running water
Minimum 10% downpayment
Fixed and variable Terms
Not eligible for refinancing
Once you choose the type of cottage you are looking for, there are many unique legal issues that need to be considered.
For example, the purchase of your cottage real estate cannot be completed until you, the purchaser, has reasonable access to the property for specific inspections - including water and septic inspections. This also relates to reasonable access to the cottage upon ownership (ie. water access, private land or right of way).
The purchaser must also be aware of any easements/right of ways (whether registered or unregistered) that could potentially affect their upcoming cottage ownership. Common easements or right of ways that cottagers experience include private roads, hiking paths or even skidoo trails that encroach upon the property.
At Dueck, Sauer, Jutzi & Noll LLP, your real estate law firm in Waterloo, we understand the specific legal matters associated with the purchase and sale of cottage real estate properties.
Our real estate lawyers will help you navigate the cottage purchasing process and provide you with the advice you need to understand and facilitate the following areas of crucial concern:
Water Access
Title Insurance
Zoning Restrictions
Property Survey
Mining and Forest Claims
Right of Passage
Right Access Across Crown land
Unregistered Hydro Easements
Encroachments onto a Concession Road Allowance
Access and Landlocked Properties
Shoreline Ownership
And more!
Common Concerns That Directly Impact New Cottage Owners
Cottage Access
One of the most important, and yet most easily overlooked, details to consider when purchasing a cottage is whether or not you, as the purchaser, have reasonable access to the cottage property. Whether you have direct, indirect, private or other means of access to your cottage property, your rights and obligations as the cottage owner will be affected.
Is the cottage real estate property only accessible via vater? This may mean that Road Access Act provisions could apply.
Is the cottage property only accessible via a forced road (ie. trespass)? Who is responsible for maintaining this road?
Is the cottage property only accessible via private access?
Does the right of way include any road allowances, shore road allowances etc.?

Under the Land Titles System, land owners can also be given specific rights over a given piece of land. Your cottage real estate lawyer can help ensure that you have legal access for both your property inspections leading up to closing and ownership. They will also ensure that any disputes within the land ownership, access points or Land Titles System are settled prior to closing.
At Dueck, Sauer, Jutzi & Noll LLP, we help you, the purchaser, understand your rights within the cottage real estate purchasing process. In many cases, your cottage access points are within an untravelled, unopened or private road, which may require you to obtain certain allowances and right of way via the Road Access Act.
Water Supply Requirements
Both your water supply and septic system need to be inspected prior to the closing date of your cottage real estate.
In some cases, your cottage's water supply will be provided by the municipality and does not require a potability test. If, however, your cottage relies on well water, the seller of the cottage is required to provide a potable water sample.
If your cottage's well water supply is responsible for multiple properties, it may be subject to the Ontario Clean Water Act. If properties are connected to the well via water pipes, this may violate the Ontario Planning Act as well.
With so many specific legal requirements, it is imperative that you, as the buyer, request the applicable certificates and warranties from the seller at the proper time. Your cottage real estate lawyer in Waterloo can help guide this process and ensure that your certificates and warranties are not in violation of any federal, provision or municipal regulations.
How Can A Cottage Real Estate Lawyer Help You Purchase Your Dream Cottage?
Our Waterloo Real Estate lawyers at DSJN Law:
Purchasing your cottage vacation home is an exciting time, but it is easy to overlook the crucial details that affect your legal ownership, obligations, rights and boundaries. Your cottage real estate lawyer will work with you to ensure that all of the property transfer requirements are clearly understood and handled, while also advising you on your investment, agreements and financial commitment along the way.
When you work with our team of real estate professionals at Dueck, Sauer, Jutzi & Noll LLP, you can spend less time worrying about the legalities of cottage ownership and start enjoying the cottage life you've always dreamed of!
Contact our cottage real estate team in Waterloo at (510) 884-2620 or fill in the form below to get started on your cottage real estate journey!