Firm History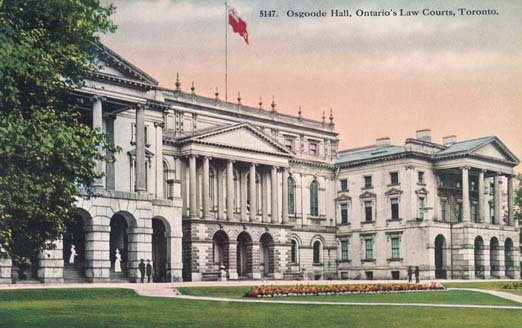 Our firm was founded in 1982 by Robert Snyder, Ted Dueck and Lee Sauer. David Jutzi joined the firm as an articling student that same year, commenced practice with us in 1984 and later became partner in 1989.
Richard Noll was hired by the firm as an associate following his call to the bar in 1986. When Richard joined the firm, we had offices in Waterloo, Kitchener, New Hamburg and Elmira. The firm amalgamated its offices in Waterloo in 1991 to ensure that its clients received efficient and cost effective service.
When Robert Snyder retired in 1998, Richard Noll became a partner and the firm name was changed to Dueck, Sauer, Jutzi & Noll. Following the change in the partnership, the firm relocated its office to its current location at 403 Albert Street in Waterloo.
In early 2002, we welcomed the merger of our firm with Somer & Nanson. Mendel Somer, Q.C. and Jack Nanson became part of Dueck, Sauer, Jutzi & Noll just in time for our 20th anniversary as a partnership. Both Jack and Mendel have since retired from the practice of law, in 2008 and 2011 respectively.
Kelly Hooper joined our firm as an associate in 2003 after having previously worked at a well-established firm within the Waterloo Region. Kelly quickly became an integral member of our firm and has since developed a strong litigation practice. David's brother, Tom Jutzi, joined our firm in 2005 as an associate, and has since retired as of March 31, 2020.
Chris Park joined our firm in the in 2019 as an associate. Chris practices in the areas of real estate, corporate and commercial, and estate law and provide service to our clients while working closely with the partners of our firm.
With our continued growth over the years we have had the fortune of working with several talented associates, articling students and support staff who have become successful members of the legal community. What remains constant is our goal to collaborate effectively by complementing each other's skills and experience to provide high quality service to our clients and working within the community to promote the overall advancement of the Waterloo Region and its citizens.