Join Us!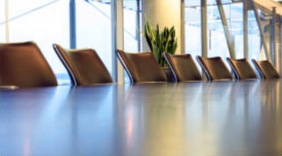 At Dueck, Sauer, Jutzi & Noll LLP, our reputation rests on the quality of our services, our expertise and our outstanding team. We strive to achieve excellence in client service and demonstrate integrity, good judgment, compassion, respect and courtesy to our clients and co-workers alike. We offer a friendly, diverse and stimulating work place in the centre of Waterloo.
Outside of the office our lawyers and staff have quite diverse interests and many have families. When we work, we work diligently and hard, but we encourage everyone who works with us to maintain balance in their lives and enjoy themselves in and outside of the office.
If you are committed to professional excellence and have strong relational skills, we are interested in hearing from you.
Please forward your résumé and cover letter to the attention of:
Richard A. Noll, Partner
Dueck, Sauer, Jutzi & Noll LLP
403 Albert Street
Waterloo, ON
N2L 3V2
Upon individual request, Dueck, Sauer, Jutzi & Noll LLP will endeavour to remove any barrier to the hiring process to accommodate those candidates with disabilities. Should any applicant require accommodation through the application, interview or selection processes, please contact our office manager.
---